Shoe Bags for travel
With the TRAVEL DUDE Shoe Bags you can easily wipe off dirt from the special coating, which makes your Shoe Bags very durable. Furthermore, the soft material makes it easy to store any kind of shoe in your backpack or suitcase during your next trekking-tour, backpacking trip, city trip or beach vacation.
Protects your clothes from dust, mud and water
The TRAVEL DUDE Shoe Bags separate your dirty or wet shoes from your clean clothes and your other belongings.
SEE WHAT'S INSIDE
Through small transparent windows with extra reinforced seams, the content of your Shoe Bags can easily be recognized. This saves you a lot of time searching for the right pair of shoes.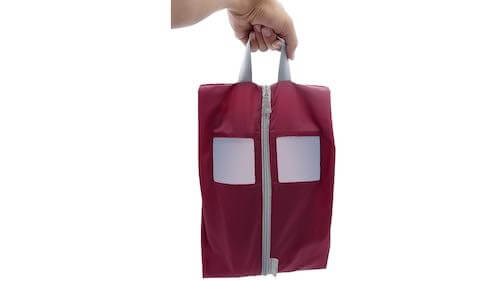 HanDLE
With the help of a practical handle you can attach your Shoe Bags on the outside of your backpack or suitcase. This doesn't only save space in your luggage but also makes it easier for you to switch your shoes.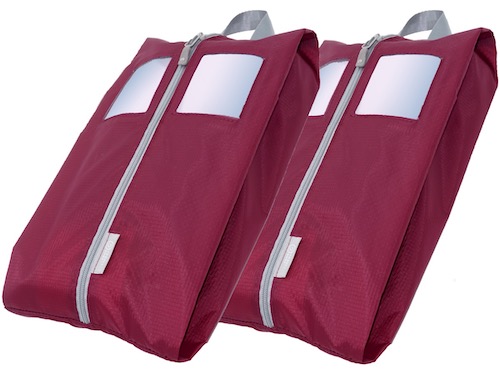 FOR 2 pairs of shoes
The TRAVEL DUDE Shoe Bags fit up to 2 pairs of small to medium sized shoes and one pair of large shoes.
TRAVEL DUDE's advantages
TRAVEL DUDE's
Shoe Bag

For all shoe sizes
see-through
Soft fabric, the shape adapts
sustainable & recycled
robust zipper
different colors
from travelers for travelers
FROM TRAVELERS FOR TRAVELERS
Julia, the founder of TRAVEL DUDE is a passionate traveler herself. Therefore she is eager to create new products every traveler needs. She designs and tests everything herself to make our products perfect for your next journey.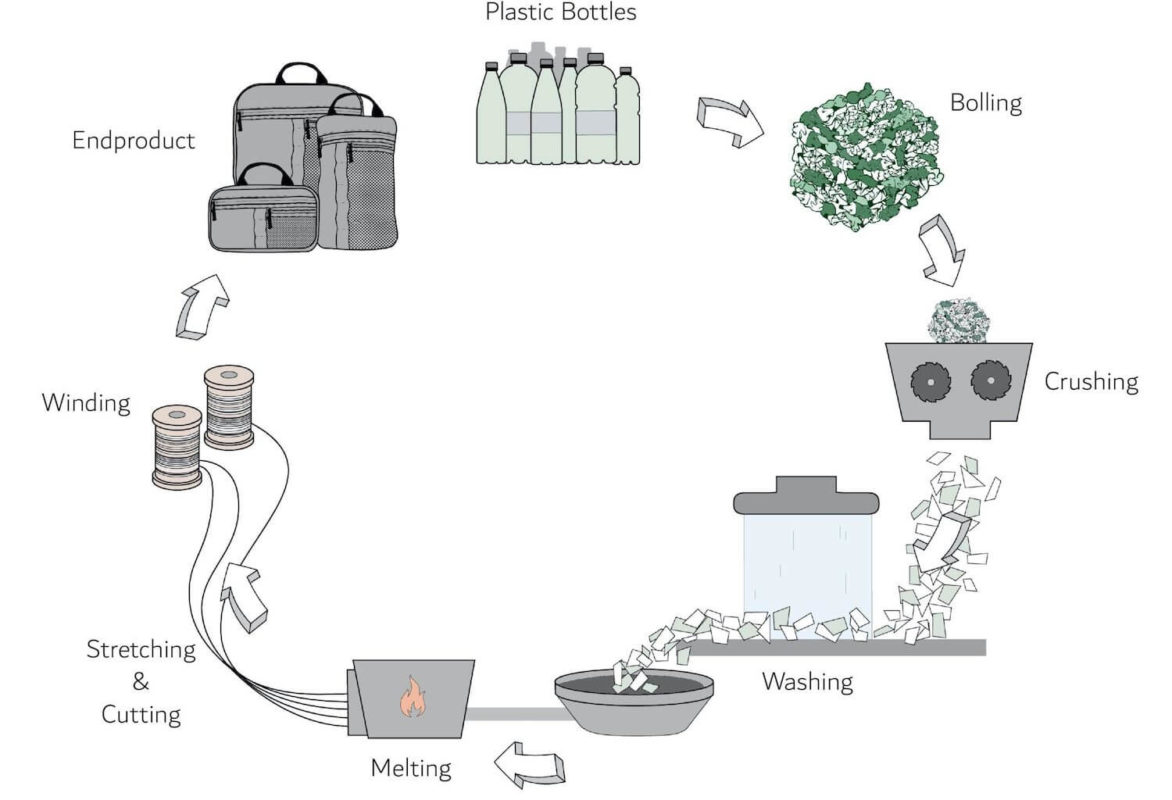 MADE OF RECYCLED PLASTIC BOTTLES
Packing Cubes are usually made of nylon or polyester (PET) based fabrics. Mostly these yarns are made from virgin material: oil
As we want to counteract this trend, we have our travel organizers made from recycled plastic bottles, especially for the nylon fabric. For this, used plastic bottles are collected, crushed, cleaned, melted, formed into pallets, spun into yarn and then woven into fabrics. This saves a lot of energy (and CO2) compared to fabrics made from virgin material as well as reducing plastic waste.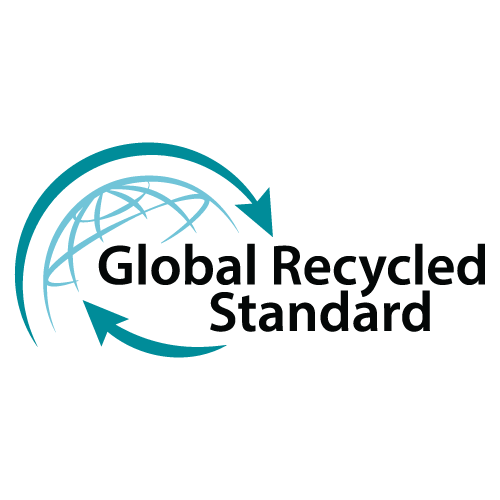 GLOBAL RECYCLED STANDARD
All fabric used for production meet the international requirements of the "Global Recycled Standard" (GRS). This ensures the purity of the recycled materials and a sustainable, social and environmentally friendly value chain.
WHY TRAVEL DUDE?
WE ARE TRAVELERS
Due to our backpacking and travel experiences we know what you need! Our goal is it to simplify everybody's journey so that you can enjoy your adventure to the fullest.
WE NEVER STAY STILL
We use and test all of the products ourselves and always work on improvements.
OUR CONCEPT
We omit any superfluous knickknacks. Every product was thoughtfully created and every feature has its function.