WHO IS IT FOR?
Whether you travel around the globe or explore your own city, our light-weight foldable backpack from TRAVEL DUDE is the perfect minimalistic solution for your daily needs and comes in plain black.
FOLDABLE
Our rucksack is placed in the top pocket of the backpack, so that it can be easily stowed away. Pack it into your backpack during the trip and unpack it when you arrive at your destination for a daypack.
EQUIPPED FOR EVERY ADVENTURE & WEATHER
The use of light, packable and waterproof materials makes our backpack our lightest backpack ever, which is not afraid of heavy rain. Suitable for your next outdoor trip!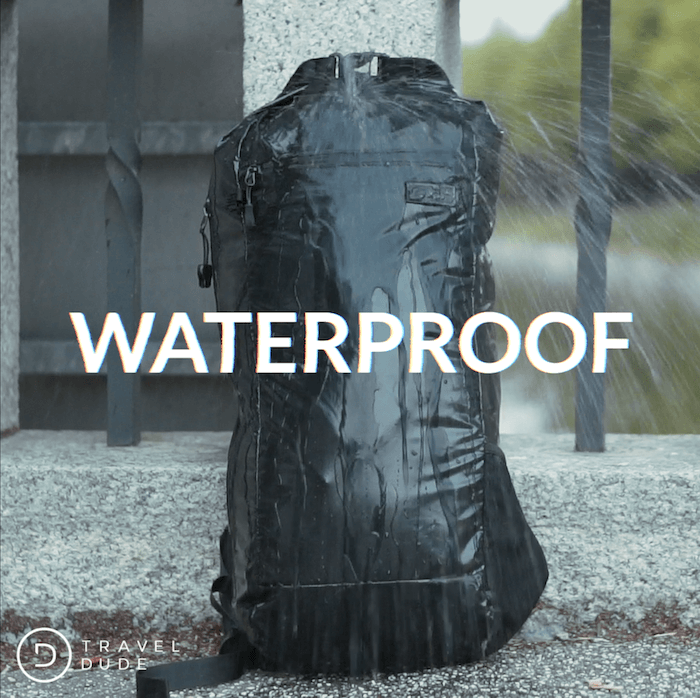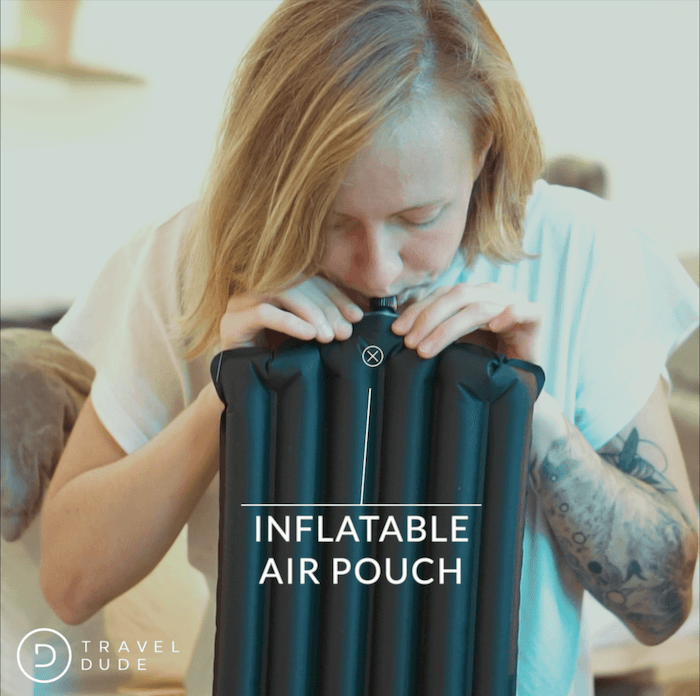 COMFORTABLE TO WEAR DESPITE HARD LUGGAGE
Traditionally, packable backpacks are unstructured and uncomfortable. An inflatable back cushion not only gives the TRAVEL DUDE Backpack structure but also makes it incredibly comfortable.
QUICK ACCESS TO MAIN COMPARTMENT
The side zipper to the main compartment for your camera or personal items.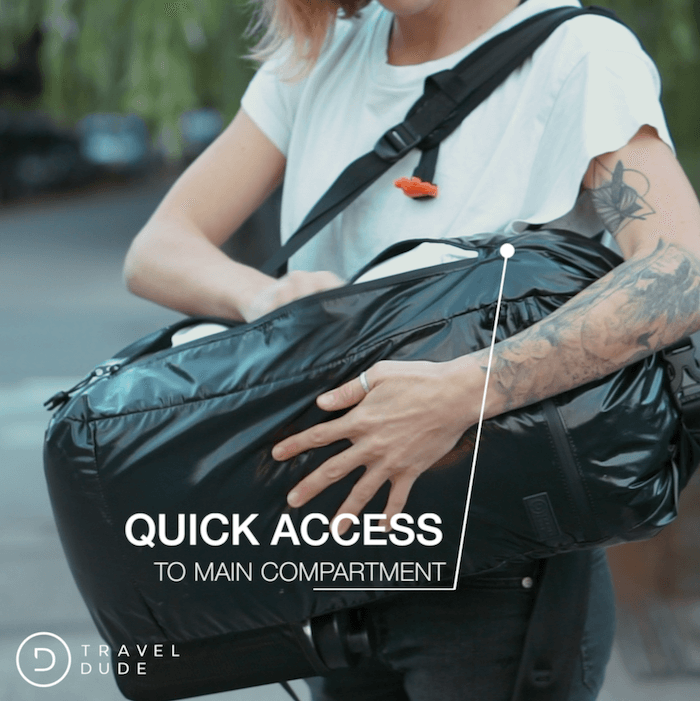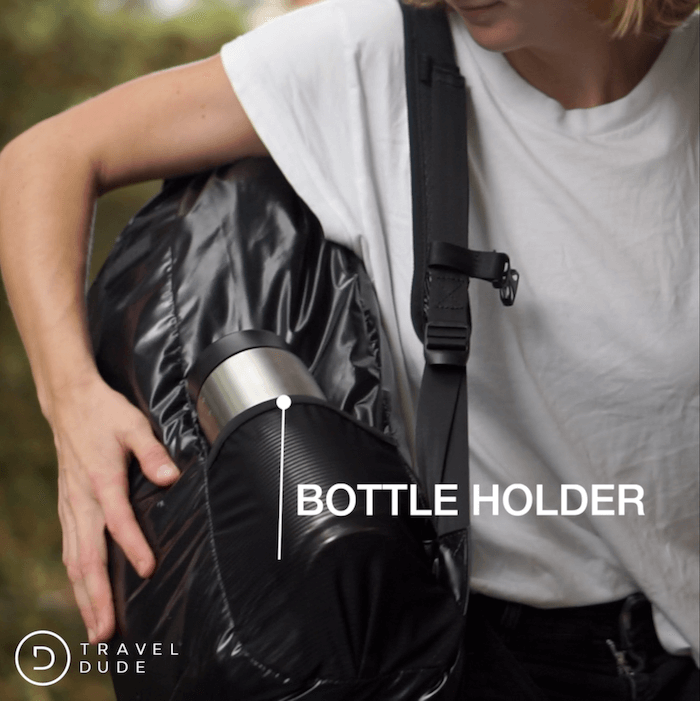 FOR WATER BOTTLES
Suitable for up to 1-litre bottles.
FRONT POCKET
The perfect storage for all the things you need to access quickly.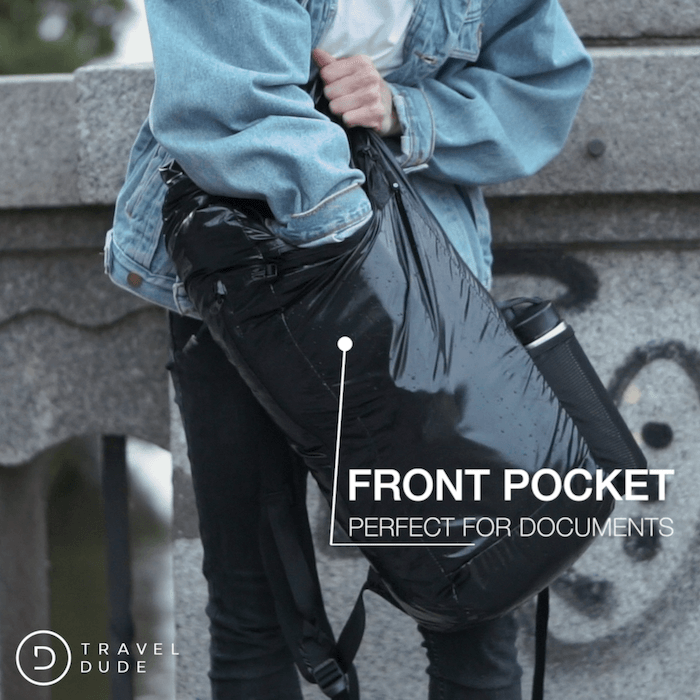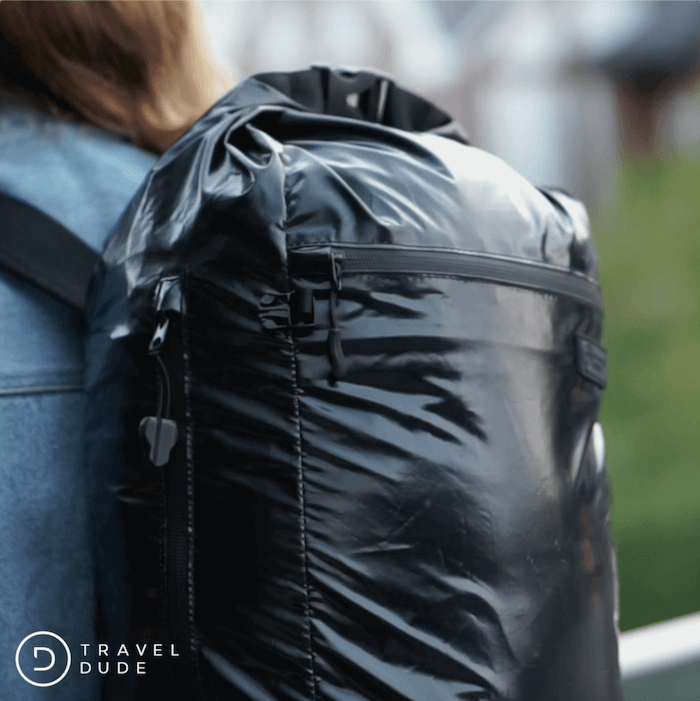 EXTENDABLE ROLL TOP
This not only makes the bag more water resistant, but the roll top also provides extra space when you need it.
EXCELLENT QUALITY
The TRAVEL DUDE quality is one of our most important features. With the help of our ergonomic zip you can easily open and close your backpack. All materials are carefully selected and the prototypes have been tested by us on our own backpacking trips.
WITH CHEST STRAP AND WHISTLE
The additional chest strap gives the lightweight backpack extra support. The Buckle is also a practical emergency whistle – quite loud and shrill, good to be heard easily!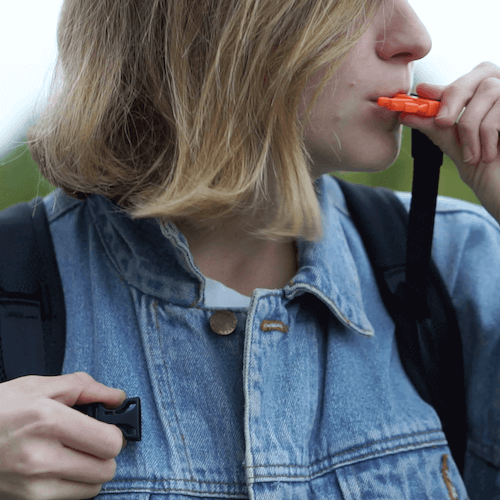 STAY ORGANISED
Inside the main compartment we added an full size mesh pocket for your 13 inch MacBook, documents, sun glasses, umbrella or whatever you need to carry.
At the other side there is a smaller pocket for your keys or coins. Right behind it, you find the air cushion pocket, to which you can add your 13 inch laptop.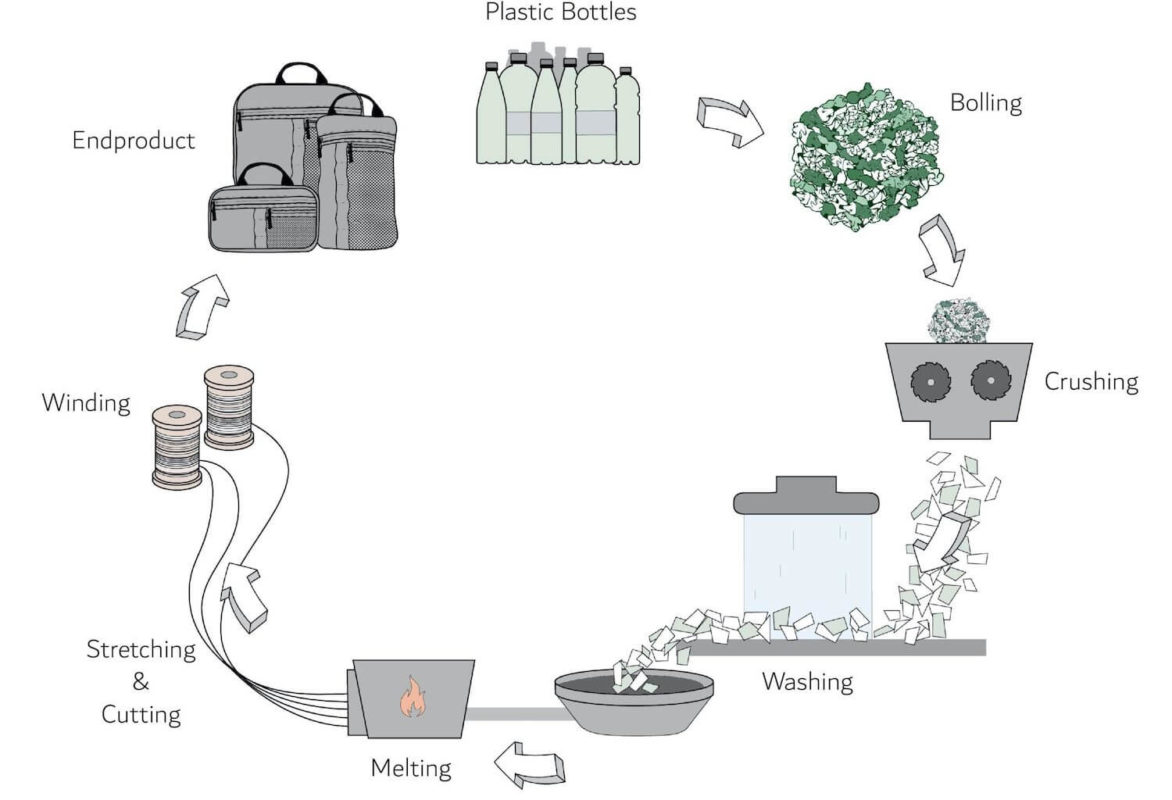 FROM RECYCLED PLASTIC BOTTLES
Backpacks are usually made of nylon or polyester (PET) based fabrics. Mostly these yarns are made from brand new material: oil.
As we want to counteract this trend, we have our backpacks made from recycled plastic bottles, especially for the nylon fabric. For this, used plastic bottles are collected, crushed, cleaned, melted, formed into pallets, spun into yarn and then woven into fabrics. This saves a lot of energy (and CO2) compared to fabrics made from virgin material, as well as reducing plastic waste.
FROM TRAVELLERS FOR TRAVELLERS
Julia, the founder of TRAVEL DUDE, is herself a passionate traveller. That's why she strives to create new products that every traveller needs. She designs and tests everything herself to make our products perfect for your next trip.