I am going on a trip and I am going to pack …
… yes, what exactly do I actually have to take with me?
My friend Leo, packing her stuff with the Travel Dude packing Cubes
BE PREPARED FOR EVERYTHING!
THE BACKPACK
YEAH, THAT'S MINE! 🙂
From hand luggage, which can be about 40L, up to 70L backpacks.
Everything is possible!
Your backpack is not just your wardrobe, bathroom, and workspace – it's going to be your HOME to go and includes all of your assets.
Be aware that you always have to carry your "home" with you. Because of that it's important to choose the right size and weight for your backpack, which you'll be able to carry comfortably for long distances.
IF THE BACKPACK IS ONLY GOOD LOOKING IT'S SHIT!
Sometimes you'll go through crowded streets in Bangkok. Sometimes along quite long and lonely beaches in Fiji.
The essential point is always the wearing comfort.
If your back and backpack don't get along together, then it doesn't matter how cool the backpack looks.
So check out different designs of different backpack manufacturers before you start traveling.
That being said, sometimes it's possible to find a pack that looks good and feels good too!
TRAVEL DOCUMENTS
IT'S GETTING SERIOUS!
THINGS YOU REALLY SHOULDN'T FORGET:
(check the validity of your documents!)
Passport
Vaccination pass (get all your vaccinations in time!)
International driver's license (apply for it in advance!)
Dive book / Lock book
1x Visa credit card
1x Master credit card
Cash / savings for a rainy day (US dollars are a good currency for every country if you have to pay – just in case)
An example for a document organizer
BAGS & STORAGE
This is our Packing Cube Set, they will help you to order and structure the content of your Backpack
Travel wallet (for the documents I have mentioned before)
Big Backpack
Smaller backpack to use as hand luggage
Foldable carrying backpack (as light as possible)
-> for small day trips and/or shopping trips
Packing Cubes
-> for quick and easy access as well as more space in your Luggage!
Laundry bag
Shoe bag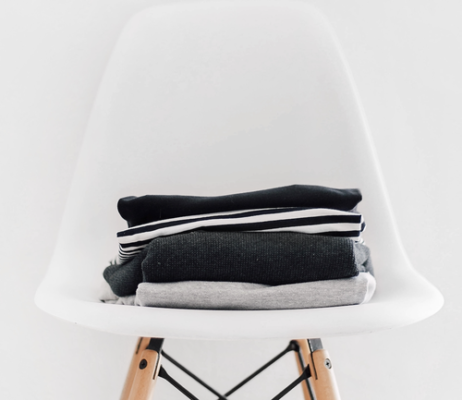 CLOTHES
DON'T BRING WHITE CLOTHES THEY SAID….
THEY'LL ALL GET FILTHY THEY SAID…

MY SUGGESTION
5x Shirts
5x Tops
1 – 2 Sweater (for warmer countries one is more than sufficient. You are only going to need them for the flight)
1x Rain jacket (only necessary for colder countries otherwise a rain poncho works fine)
1x Jeans
3x Shorts
1 x Thin, long pants (for temple visits)
2x Bikini/ swimming trunks
8x Underwear
3x Bra + 1x Sportsbra
1x Long socks
3x Short socks (I wear Birkenstocks or flip flops most of the time and you will probably too. So you won't need many socks)
Sneakers
Flip Flops / Birkenstocks
Multifunctional scarf (headscarf/headband/scarf/mask to protect yourself from dust and exhaust – this thing can do it all!)
Beanie (important for colder countries – unimportant but cool for warm countries 😉
Cap (sun protection)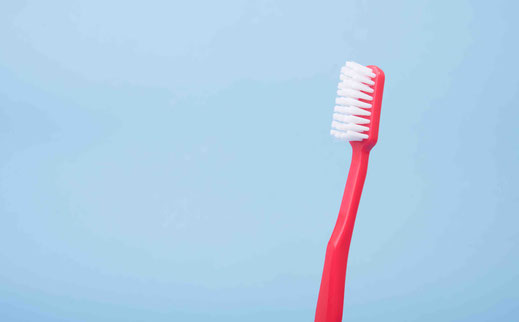 TOILETRIES
YOU ARE GOING TO NEED A TOOTHBRUSH,
WHO WOULD HAVE THOUGHT THAT?
Toiletry bag
1x Microfiber towel large
1x Microfibre towel small
Toothbrush
Toothpaste
Soap
Shampoo
Deodorant
Mini-perfume
Sunscreen & aftersun
Hairbrush
Cotton swab
Razor
Menstrual cup or tampons (Feminine hygiene products are outrageously expensive in Asia!!!)
STUFF THAT HELPS YOU TO SURVIVE LONG TAVELING DAYS
YOU ARE GOING TO SPEND A LOT OF TIME IN PLANES, TRAINS, BUSSES OR CARS.
Unless you decide to walk around the world.
This time can be used well for naps. With night trains or night busses a drive can sometimes take about 12 hours or even longer. Which could mean 12 hours more sleep for you.
Easier said than done sometimes!
Most of the streets are bumpy and rough, often you just have little space, you can't straighten your legs and your seat is uncomfortable. And your sleep during a flight can get easily disturbed by loud announcements or other noises.
Only if you are well equipped and know how, you will be able to use the time effectively and find some rest ;).
Certain items such as a neck pillow, Oropax and a sleep mask may be a wise investment.
For hostel nights these things are an advantage as well, because there is always someone from your 18-bed dorm, who arrives or leaves in the middle of the night. And we all know that those people tend to turn on the light and will be very noisy. Even if they try their best to be as quite as possible, they will drop something for sure. Trust me. So do not be surprised if the light goes on at 3 o'clock in the morning and someone is loudly packing.
TOP TRAVEL COMPANIONS FOR EVERY DAY USE

GOOD-TO-HAVE
Inflatable neck pillow (extra small and light)
Ear plugs
Sleeping mask
Thin and light sleeping bag (if the bed does not look that inviting)
Drinking Bottle (save the planet dickhead)
Pen
Notebook
Combination lock for the lockers in hostels
(I would lose the key for sure)

EXTRAS
Mini LED flashlight
Spork (combination of a fork and a spoon. Very handy if you don't have time to go to a restaurant and want to eat something on your way)
Pocket knife
Mini sewing set
WORKING SPACE TO GO
TECHNOLOGY
TAKE IT OR LEAVE IT
Some people are able to travel without gadgets and technology and still love every second of their travels.
Others find their gadgets essential for travel, either for work or for pleasure.
I decided to travel and work and That is why I have to carry plenty of technical devices with me.
Here is my list of all my devices.
Everyone who is able to explore the world without working can safely skip this part.
If you are a photographer or filmmaker, you can continue reading and check if you have everything with you to keep records of your journey around the world.
SMARTPHONE
Charger
Bumper/ Case
COMPUTER
Adapter
1x Macbook
Macbook case
2x Hard drives (1 & 2 TB)
CAMERA (Panasonic G91)
2x Lenses
Tripod
3x Battery
Charger
3x SD Card (64 & 128 GB)
Carrying strap
Microphone
GOPRO
3x Battery
2x Mini SD cards (64 GB)
Mounting Accessories
Underwater/ Water Accessories
Charger
DRONE
3x Battery
2x Mini SD Cards (64 GB)
Charger
OTHER
Airpods/ earphones
Powerbank
Kindle*

*If you don't have a kindle consider buying one. This baby allows you to carry an unlimited amount of books with you. Besides that you can save some trees 😉
PHARMACY TO GO
HOW YOUR MED KID COULD LOOK LIKE
I'M NOT A FAN OF TABLETS AND MEDICATION…

In Germany, I haven't taken any tablets at all and that's why I don't do it on trips either. But one thing is sure – being sick during a trip and not having access to remedies is pretty stupid!
So it's always better to be safe than sorry.
You know your body the best and you probably know what kind of medicine you need and what helps when you are having health issues.
I personally, carry a fraction of the following travel pharmacy products with me.
Fortunately, I haven't been ill so far and every time I get bitten by some annoying insects or cut my finger while cooking (I was born clumsy) I always find a pharmacy, a hostel or other travelers with a med kit, who can help me out.
There are so many rolemodel backpackers out there, who carry everything you might need with them.
Be such an exemplary backpacker and help people like me out 😉
(no seriously – do it!)
MOSQUITOES & MALARIA
Mosquito spray
Fenistil Gel (if the mosquito spray did not work)
Malaria tablets (36 pieces)
STOMACH AND INTESTINE
Buscopan
Elotrans elektrolyte-glucose mixture
Espumisan
Eubiol
Charcoal tablets
PAIN / FEVER
Thermometer
Paracetamol
Ibuprofen
WOUNDS / INFLAMMATIONS / SKIN DISEASES
Bepanten (wound and healing ointment)
Betaisodona
Plaster
Tape
Gauze bandage
Wound disinfection
OTHER
Hand disinfectant
Ginger tablets (for seasickness)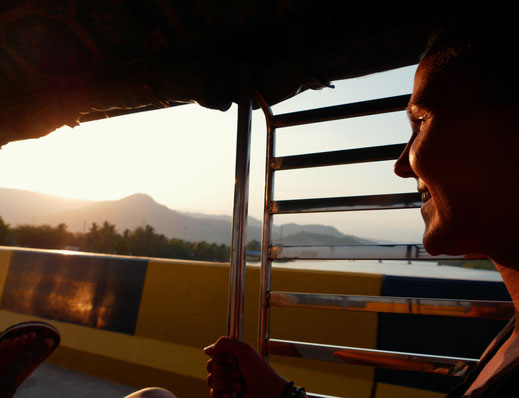 DID I FORGET SOMETHING IMPORTANT OR DO YOU JUST WANT TO SAY HI?
I'm always looking forward to receiving some messages from you guys! 🙂
Just choose a medium of your choice (feedback function of the website, Instagram, Facebook, E-mail or carrier pigeon) or just comment down below!
Looking forward to get a feedback and hear from you.
Until then –
Cheers from the Gili Islands,
Julia
YOUR ADVENTURE CAN NOW BEGIN!!!
US, ENJOYING A BEAUTIFUL SUNSET IN COMBODIA
Get your packing list as a PDF Checklist