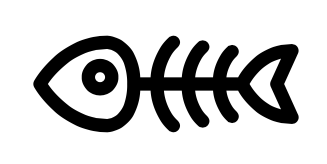 ANIMALS CAN GET HARMED
Birds, fish and shellfish can mistake plastic for food or get caught in it.
EACH YEAR
100,000 animals in the sea are killed by plastic.
One in three sea turtles, and around 90% of seabirds, have eaten it.
THE PREDICTION
By 2050, the amount of plastic in the ocean
will weigh more than the amount of fish in the ocean.